Learn How to Start Conversations that Communicate Value to Prospects:
The purpose of this best practice guide is to provide a professional opening to captivate and compel a prospect to engage in a conversation with you.
They engage because you understand their new situation and the challenges it can bring.
When you have quickly demonstrated how you have helped their peers overcome similar challenges, this approach presents you as a trusted advisor and not a salesperson.
This guide presents key strategies that work for our clients including:
Where to interact: the most vital medium
Our recommended professional opening
What to say after "hello"
and more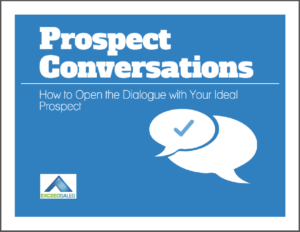 Get Your Prospect Conversations Guide
[cresta-social-share]