What to Look for in a Great SDR Candidate
Not only do these great SDRs have a huge impact on the success of your business. They shape and impact the reputation of your organization.
The SDRs you hire play a major role in your customers' experience.
That's why it's crucial to know what to look for when you want to hire a winning Sales Development Representative.
Find out about 10 qualities that great SDR representatives have, and why they are desirable.
When you can identify these traits, they can help you bring the best and brightest on board to crush your numbers!
Get How to Spot and Hire a Good Sales Development Representative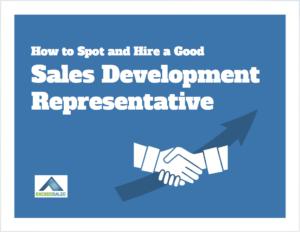 Instant AccessHere


[cresta-social-share]